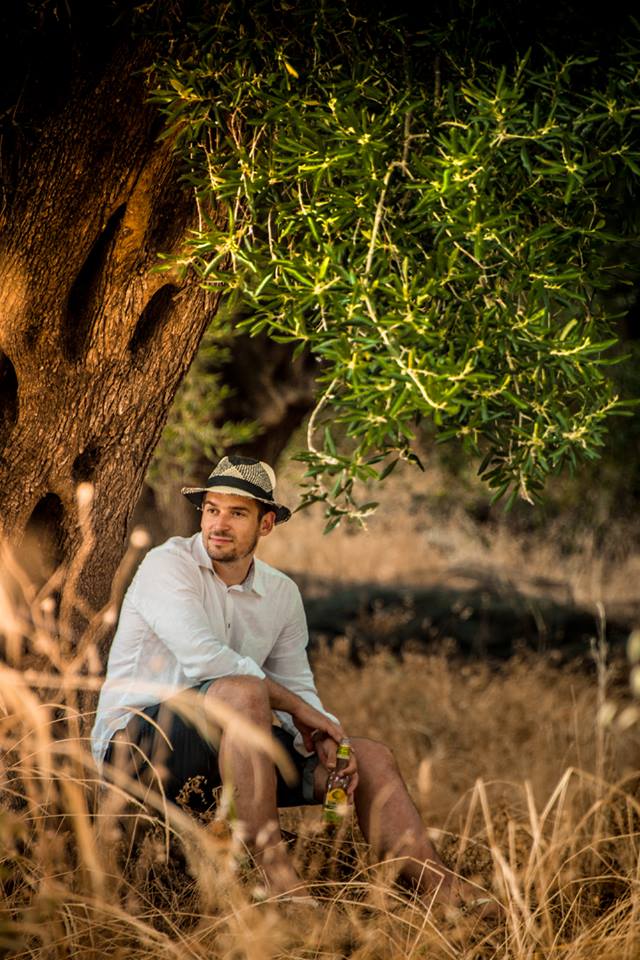 Miloš Nejezchleb
Father, husband, son. Coffe lover with soul of romantic. Tolerant, creative, open-minded, still learning and hard working. Trying to puncture his own ego and discover how many beautiful things are around him.
Passion, endless space for dreaming, the ability to express and, last but not least, sense. All this is photography for me. My name is Miloš Nejezchleb and I am from Czech Republic. I have been doing photography since 2011, when I bought my first DSLR camera before our first child Nela was born. I took a few photos and I immediately realized what a fascinating world was opening up for me. I started to see many things differently. Differently, I perceived colors, architecture, film, fashion, but above all people. Thanks to the photo, I've re-discovered the ability that adults are losing. The ability to be repeatedly fascinated by things your neighborhood does not recognize.
Last two years I focus my own work on conceptual photographic works, in which I try to work on a particular theme and to give content on the pictures. I'm preparing a complete art direction. I draw up of the whole concept for a long time, everything from scenes, costumes to postprocesses. I like simplicity, color symbiosis, contrast and narration of the story through human figures. My goal is to bring the viewer to pause and think about what they see, ideally for at least 15 seconds :).
Currently, I have two long-term projects open, in one of them, called "Stronger", portraits of ordinary people who have encountered extremely difficult things on their way of life, which make them stronger than before. After publishing the first two such stories, people began to send me incredible stories of their fates. I would therefore like to continue this project in the coming months, and at the end of the project, these fates, together with the photographs, have been published in books. These stories are a great inspiration for other people. And that's what I'm trying to do in the photo above. For the photo to have content and sense. My dream is to exhibit in galleries all over the world. However, the main reason, my biggest wish is that people should put my photos on the walls in their house.
awards | publications 
2018 – FAPA London – 2nd PLACE WINNER, Conceptual category, ENVY series
2018 – Megapixel.cz – 2nd place in the wedding photography competition
2018 – Dark Beauty Magazine print issue x8.17 – project "Do not let me die"
2018 – Vernissage and exhibition – Galerie u Klaků
2018 – FotoVideo 02/2018 issue (Czech Republic) – project "Alopecie" published
2018 – FotoVideo 01/2018 issue (Czech Republic) – project "Consumer Society" published
2017 –  Nikon Calendar 2018 – WINNER
2017 –  Curator's Choice award 1x.com
2017 –  Image of the week – GetInspiredMagazine – project "Envy"
2017 –  Interview for Dodho magazine (Barcelona)
2017 –  Interview for Stubborn magazine
2017 – 4times editor choice 500px.com  – projects Milkiller and Consumer Society
2017 – Dark Beauty Magazine print issue x1.17 – project "Love Triangle"
2017 –  ND Awards – Honorable Mention in fine art and sport
2017 –  Nikon Calendar 2017 – finalist (Czech Republic)
2016 –  The best of VOGUE (Italy) – project "Milkiller"
2016 – ND Awards – Honorable Mention in Fine Art: Conceptual Category
2016 – FotoVideo (Czech republic) – 2 photos published
2016 – Nikon Calendar 2017 finalist (Czech Republic) – project "Milkiller"
2015 – MyWed Award – Shortlisted Favourite of contest, editor's choice
2013 – Nikon Calendar 2014 finalist (Czech Republic)