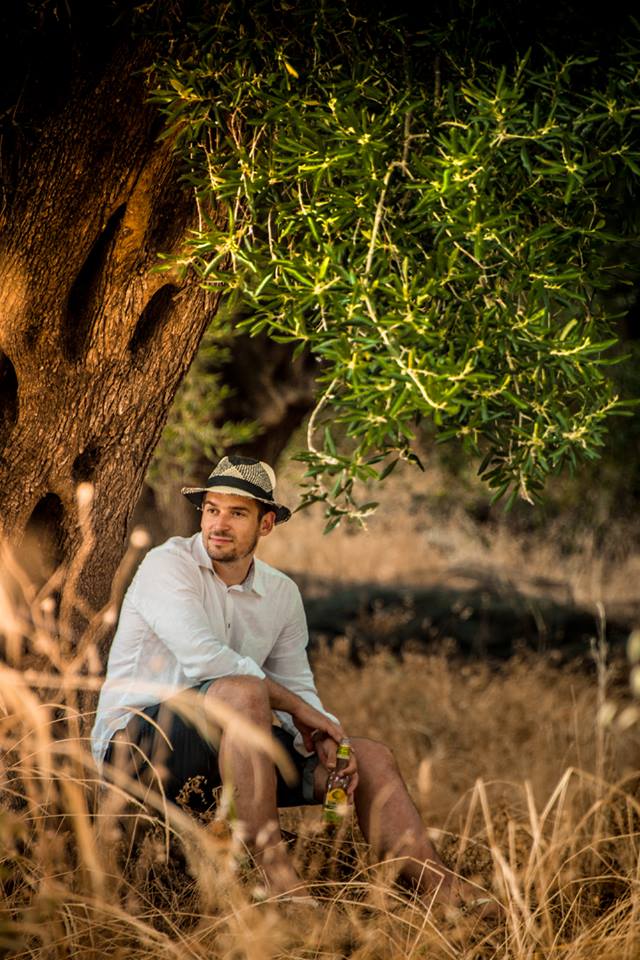 Miloš Nejezchleb
For me, photography is passion, endless space for dreaming, the ability to express myself, and sense. My name is Miloš Nejezchleb and I am from the Czech Republic. I have been doing photography since 2011, when I bought my first DSLR camera. That was before Nela, our first child, was born. I took some photos and I immediately realized what a fascinating world was opening up for me. I started to see things differently. I perceive colours, architecture, film, fashion, and especially people from different perspectives. Thanks to photography, I've rediscovered the ability that adults appear to have lost, the ability to be repeatedly fascinated by things that your neighbours cannot see.
——————————————————————————-
Czech photographer Miloš Nejezchleb has only been focusing on conceptual photographic work for 3 years; however, he has already won several awards. He is the absolute winner of the Nikon Calendar 2018 Contest, a Silver Medallist of the Fine Art Photography Award in London and the Double Trierenberg Super Circuit Gold Medallist. In October 2018 he was nominated for the Czech Press Photo award in the Lifestyle Single category. The most characteristic features of his photographs are noticeably colourful elements with a clear focus on the art of photography.
Miloš often chooses current social topics, which he processes as stories using photographic series. These stories are narrated by people. He works on such series on his own and ensures the entire Art direction. He himself designs styling, looks for locations and carries out post-production.
Besides conceptual art, where he points out currently discussed topics, Miloš has 3 long-term thematic photographic cycles which document stories of real people. The most famous of them is photographic cycle "Stronger", in which Milos takes photos of people who have gone through hard times in their lives, and thanks to this experience they have become stronger personalities.
awards | publications | exhibitions
2018 – ND Awards – 3rd place, BRONZE STAR AWARD
2018 – Featured by LENS CULTURE magazine
2018 – Exhibition – Paris Photo OFF, Galerie Joseph Turenne (Warm-Up cover photo). Curator ImageNation.
2018 – Magazine Le Journal des femmes, France (Figaro's group). One page and Bio published.
2018 – Magazine Týden (Czech Republic), Alopecie single photo published.
2018 – Czech Press Photo 1st prize (Lifestyle single category).
2018 – Interview for ePhoto.sk
2018 – Exhibition – Voies Off Festival – Arles, France (Warm-Up cover photo). Curator Image Nation.
2018 – Interview for Photographize
2018 – 2 Gold medals from Trierenberg Super Circuit – The World's Largest Photo Art Contest
2018 – Megapixel.cz – 2nd place in the wedding photography competition
2018 – FAPA London – 2nd PLACE WINNER, Conceptual category, ENVY series
2018 – Dark Beauty Magazine print issue x8.17 – project "Do not let me die"
2018 – Vernissage and exhibition – Galerie u Klaků
2018 – FotoVideo 02/2018 issue (Czech Republic) – project "Alopecie" published
2018 – FotoVideo 01/2018 issue (Czech Republic) – project "Consumer Society" published
2017 –  Nikon Calendar 2018 – WINNER
2017 –  Curator's Choice award 1x.com
2017 –  Image of the week – GetInspiredMagazine – project "Envy"
2017 –  Interview for Dodho magazine (Barcelona)
2017 –  Interview for Stubborn magazine
2017 – Dark Beauty Magazine print issue x1.17 – project "Love Triangle"
2017 –  ND Awards – Honorable Mention in fine art and sport
2016 –  The best of VOGUE (Italy) – project "Milkiller"
2016 – ND Awards – Honorable Mention in Fine Art: Conceptual Category
2016 – FotoVideo (Czech republic) – 2 photos published
2016 – Nikon Calendar 2017 finalist (Czech Republic) – project "Milkiller"